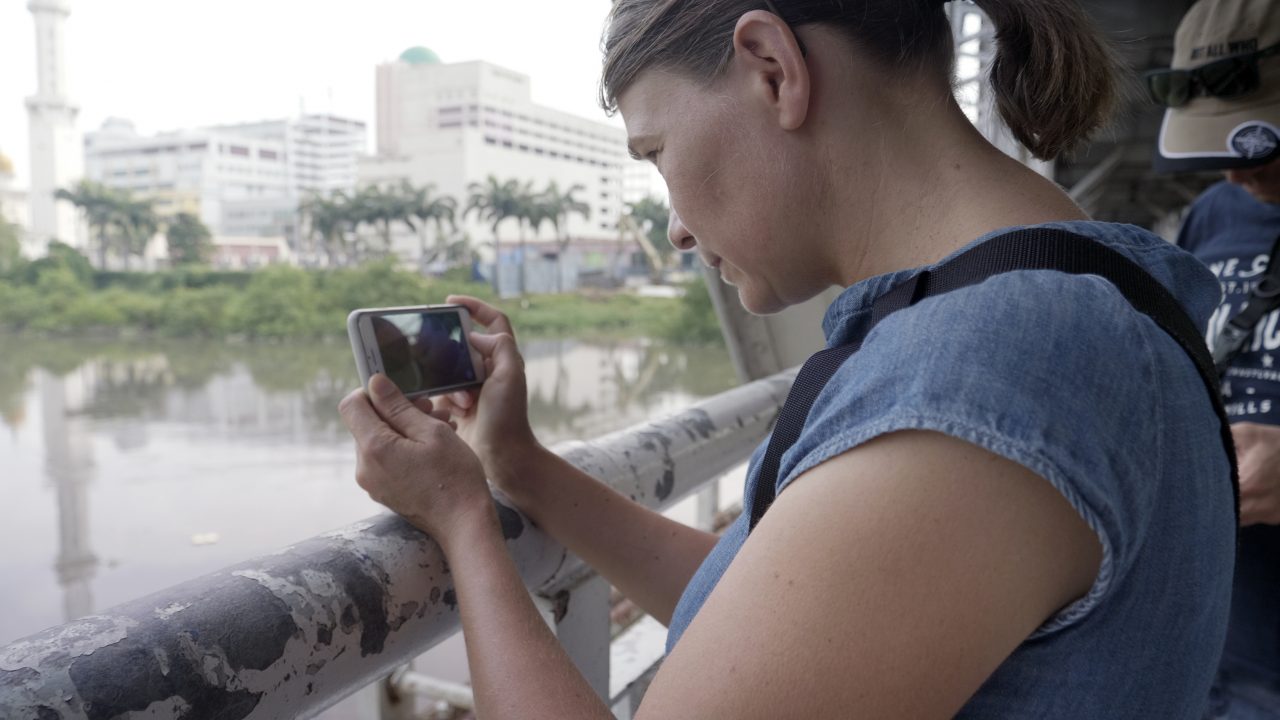 Become a Citizen Scientist and Help Tackle Plastic Pollution
Our plastic survey apps give you the opportunity to contribute to our mission, wherever you are, and become part of the largest cleanup in history.
To rid the world's oceans of plastic, The Ocean Cleanup relies on a thorough understanding of the problem. This is why gathering data and research are foundational to our work. For years, our team has been monitoring rivers and oceans to identify pollution hotspots, which is crucial for an efficient cleanup strategy. But, our team is small and we can't do this alone; therefore, we rely on the help and support from people all over the world. Starting today, you can join forces with us and help us gain greater insights into the plastic pollution problem in our oceans and rivers by using The Ocean Cleanup plastic survey apps.
WHAT IS A SURVEY APP?
The survey apps allow anyone with a smartphone to become a citizen scientist (no degree necessary). By downloading our brand-new River Plastic Survey app and/or our upgraded Ocean Plastic Survey app (both linked below), you will observe and document plastic pollution with our easy-to-use interfaces. With these apps, you can generate valuable river and ocean plastic data from all over the world. After finishing your survey, your data will be immediately updated on The Ocean Cleanup's newly released map of our global citizen science research effort.
CONDUCTING OCEAN AND RIVER PLASTIC SURVEYS
The two apps, developed by The Ocean Cleanup scientists, allow you to report to a global database of plastic debris observations in rivers and oceans using your smartphone. Both are available for download in iOS and Android app stores.
HOW CAN I PERFORM OCEAN AND RIVER PLASTIC SURVEYS?
Choose the app that fits the environment you wish to survey: the River Plastic Survey app or the Ocean Plastic Survey app (or both).
Be sure to charge your phone battery before you set out to a stream, river, or marine surface waterbody of your choice.
Survey only in daylight and pick a safe bridge for rivers or a safe vessel for oceans.
Check the instructions in the app, and once you've completed these steps, you are ready to make real time records of plastic items you identify on the water surface by simply tapping the categories on the survey screen.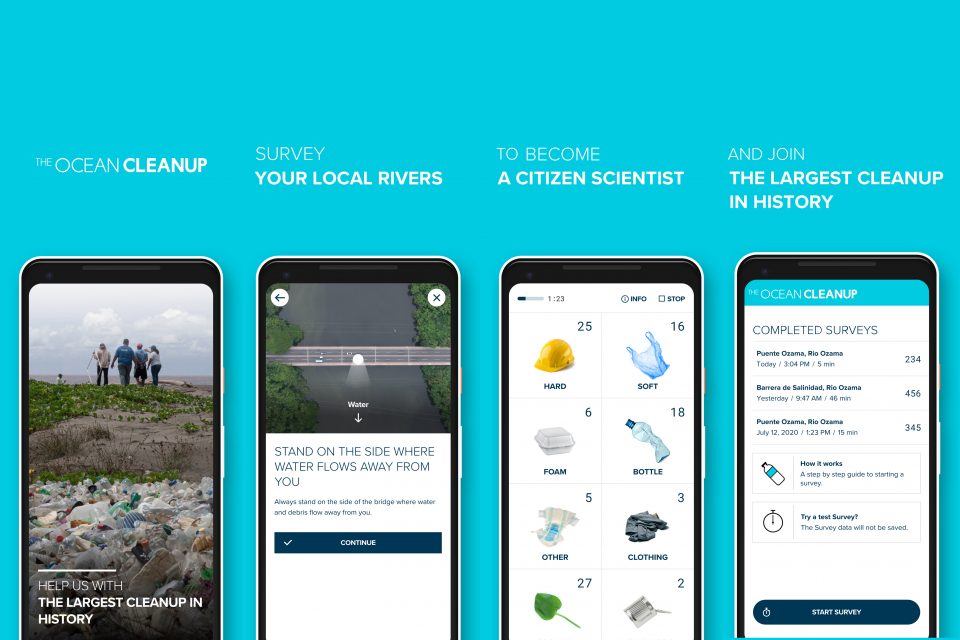 NEW GLOBAL CITIZEN SCIENCE RESEARCH MAP
Together with all our global citizen scientists, we want to compile one of the largest river and ocean plastic datasets. Your River Plastic Survey or Ocean Plastic Survey data will go directly to our databases and onto this new map of our global citizen science research effort. Here you can see the survey data from everyone around the world (including yours) displayed in a concise and accessible way.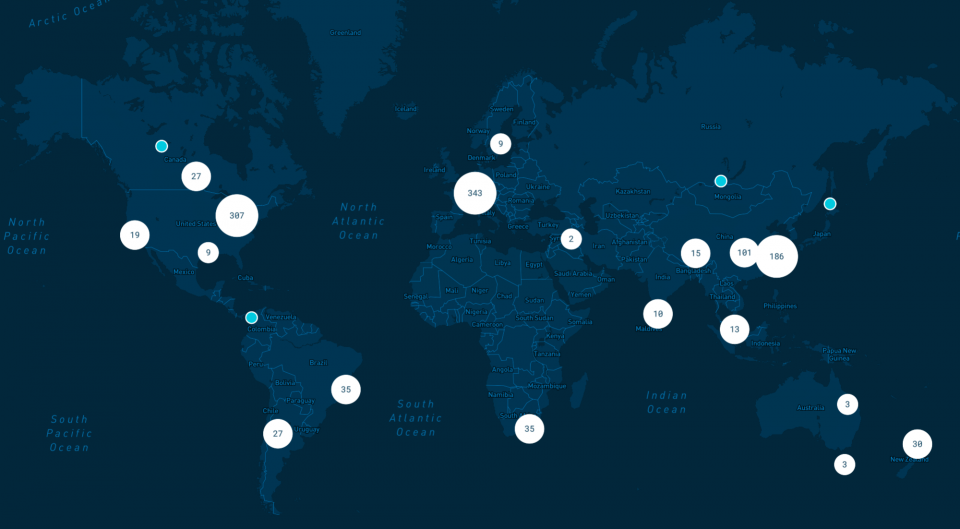 View the Citizen Science Map >
WHY BECOME A CITIZEN SCIENTIST
The plastic crisis affects all regions of the world. To understand and tackle this mighty challenge, we need a mighty taskforce. All the scientists in the world are not enough to cover the globe. Therefore, we need your help. Today's plastic monitoring approaches involve labor intensive sampling methods, require expensive infrastructure investments, and are, therefore, employed at a few select locations worldwide. Involving you and other citizen scientists from all over the world will provide us with a greater set of cost-effective data over vast geographical areas and long-term periods. This is a massive opportunity for science and its community. The data generated by the apps will directly impact the positioning and design of our ocean systems and benefit our river plastic interception strategy.
Moreover, scientists will be able to refine numerical models simulating land and water-based transport of plastic to create a better understanding of the problem and how to resolve it. As our global database grows, and, if you are interested, we might invite you by email to take part in a special survey campaign at one of our rivers of interest.
THE GLOBAL PLASTIC CRISIS
Estimations show that several million tons of plastic waste enter our oceans yearly. Rivers represent a major source of plastic pollution – they are widely believed to be the arteries that carry waste from land to the ocean. We now know that this is happening everywhere in the world and we estimate that over 1000 rivers are contributing 80% of the global riverine plastic inputs into the ocean. The understanding of waste occurrence, concentrations, and composition is highly important for the scientists and engineers at The Ocean Cleanup to improve and innovate our cleanup systems in oceans and rivers.